Class Activity and Home Practice: Natural Resources Research

With your group and using TCI and the internet, find the answers to the research questions on the document attached to this post.

You can divide up the work, but each group member should know what they are responsible for researching.

ALSO, each group member needs to have the information filled in on their copy of the packet. THIS IS DUE TOMORROW.

When the research is complete, your group can check in with me and begin work on their Google Slides presentation.
Powered by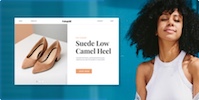 Create your own unique website with customizable templates.