Nightly assignment descriptions for 6th grade science can now be found here. These are just descriptions for the assignments, all the necessary documents are on Google Classroom and in students' TCI Online textbooks.

These descriptions are intended to be helpful for parents, so that they can know what their students are supposed to be doing. Also, it will be an easy way to get more details about any missing assignments that students have on their forms.

Students can use these also use these nightly assignment descriptions to remember details about any missing work.
​

Powered by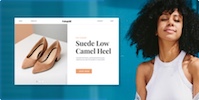 Create your own unique website with customizable templates.