​

Home Practice: Complete the Natural Resources Packet

In case you lost your paper copy, I have attached the Natural Resource Packet to this post. PLEASE try to complete it on the paper copy, as the map will be quite tricky to shade in online.

We had some time in class to work on this, but whatever is not complete, please finish up by tomorrow. Bring the packet back to class, as we will need it for an activity.

ALSO: be prepared to give your natural resource presentations at the beginning of class.
Powered by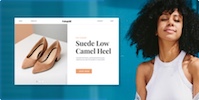 Create your own unique website with customizable templates.