As discussed in class today, tomorrow we will be building our own "mini" watersheds during class. Your assignment for tonight is to design a blueprint (a detailed, planned drawing) of a watershed that you would like to create. In class tomorrow, your group will share ideas and come up with a unified plan, and then build it.

As you design this watershed, please keep the following in mind:
​

1. Plant Coverage---what areas will have vegetation? What areas won't?

2. Topography---what will the land around around your watershed look like? Will it be mountainous? Have valleys? Etc.

3. Human Usage---what have humans done in your watershed. Are their towns? Are their roads? Are there dams?

4. Soil Characteristics---what is the infiltration rate of your soil? What kind of soil (sand, potting soil, clay, etc.) is your watershed made of?

5. Streams, rivers, creeks----where will these flow from and what route will they take to the drainage?

I will have sand, soil, moss, some clay, water, various plastics, and a few other random materials that you may use to build your watershed. If you have any materials at home that you feel would be helpful, feel free to bring them in---just keep in mind the size of the watershed (it's about 1.5 feet wide, 6 inches deep, and 3 feet long).
Powered by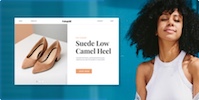 Create your own unique website with customizable templates.