​Complete the first table in the Watershed Lab packet from class today. Remember to include what you expect to happen during storms for each factor of your watershed.

Also, visit this website (we talked about some of this the other day): https://www.keeptahoeblue.org/abouttahoe/threat
Choose one of the issues listed on this page. Either Urban Stormwater, Invasive Species, Climate Change, or Trash and Graffiti. Read about the issue you chose, and write a one-paragraph summary that explains it in terms that you think a 3rd-5th grader would understand. Try to include what the issue is, how it is hurting Tahoe, and what can be done to combat this issue.
Powered by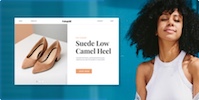 Create your own unique website with customizable templates.