​For Snow Day IS:
1. There will be a quiz on Lesson 4 this coming Tuesday. It will cover the content in your Lesson 4 notes. Please study your notes (in your lesson 4 packet) and be prepared for this quiz.

2. Complete any missing assignments. I will check Friday at 7pm and enter what I see into Pathways. If you have misplaced your missing assignment sheet, you should be able to sign in to Pathways to check. If that doesn't work, sign in to TCI and complete any sections that are not complete for Lesson 4.

3. Come to class on Monday ready for a lab on the Rock Cycle. You'll just need a pen or pencil.
Powered by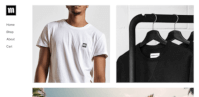 Create your own unique website with customizable templates.